Cold pilger tube mills for extra thin wall precision
A significant amount of cold rolled tubes, especially thin-walled, of small diameter from heat resisting, stainless grades as well as alloys on the basis of zirconium, titanium and nickel with increased requirements to accuracy, quality of finished surface and metal structure is required for the power, machine-building and chemical industries. For production of these tubes, two-, three- and four-rolls mills with lever type synchronization are recommended.
CPM 30 for rolling of extra thin wall precision tubes, equipped with 2-rolls, 3-rolls, 2-rollers and 3-rollers stands.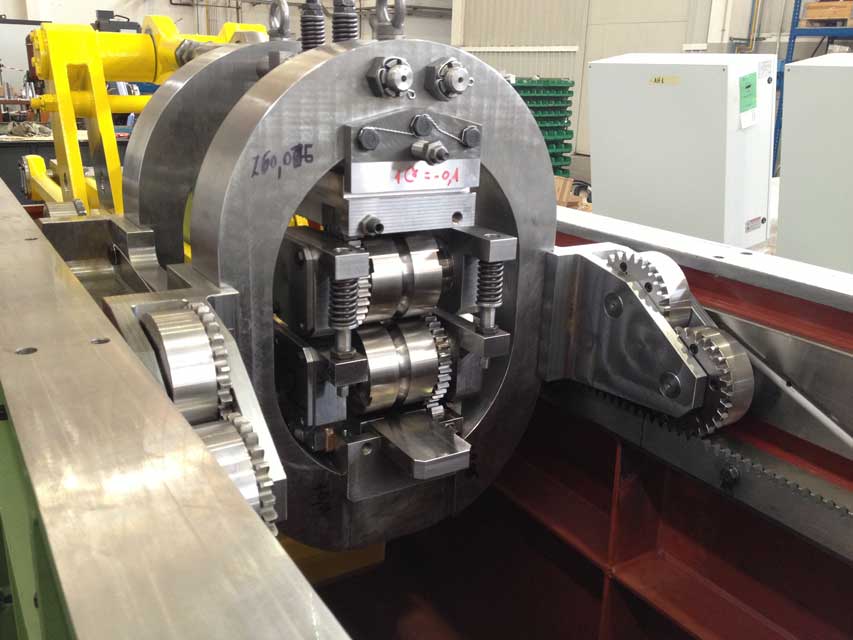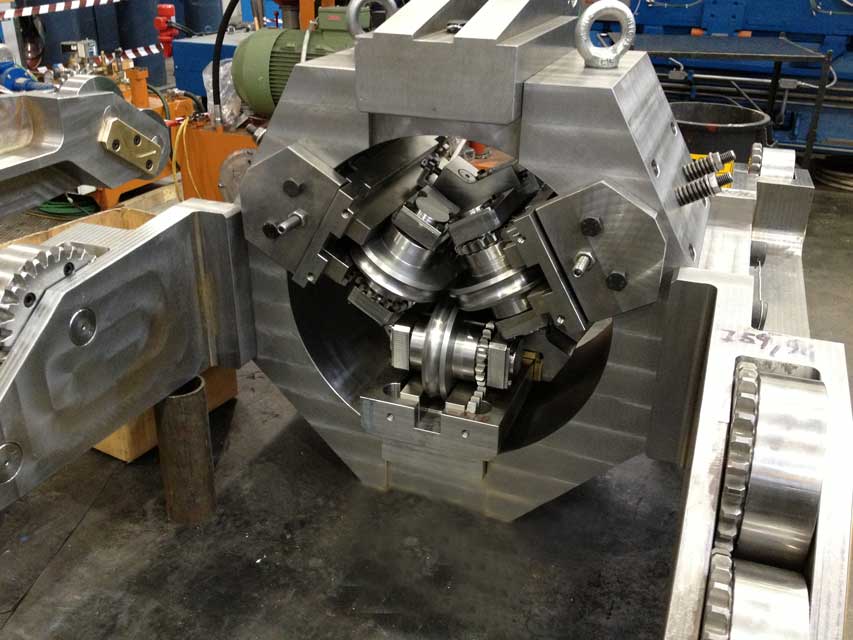 Hot tests of CPM 30 on the manufacturer's site
Key parameters of the mills providing performance of specified quality, accuracy and output requirements are listed below: