Cold pilger mills for rolling of sheet and flat profile
The mills are intended for cold periodical (pilger) rolling of flat and profile sheets (strips).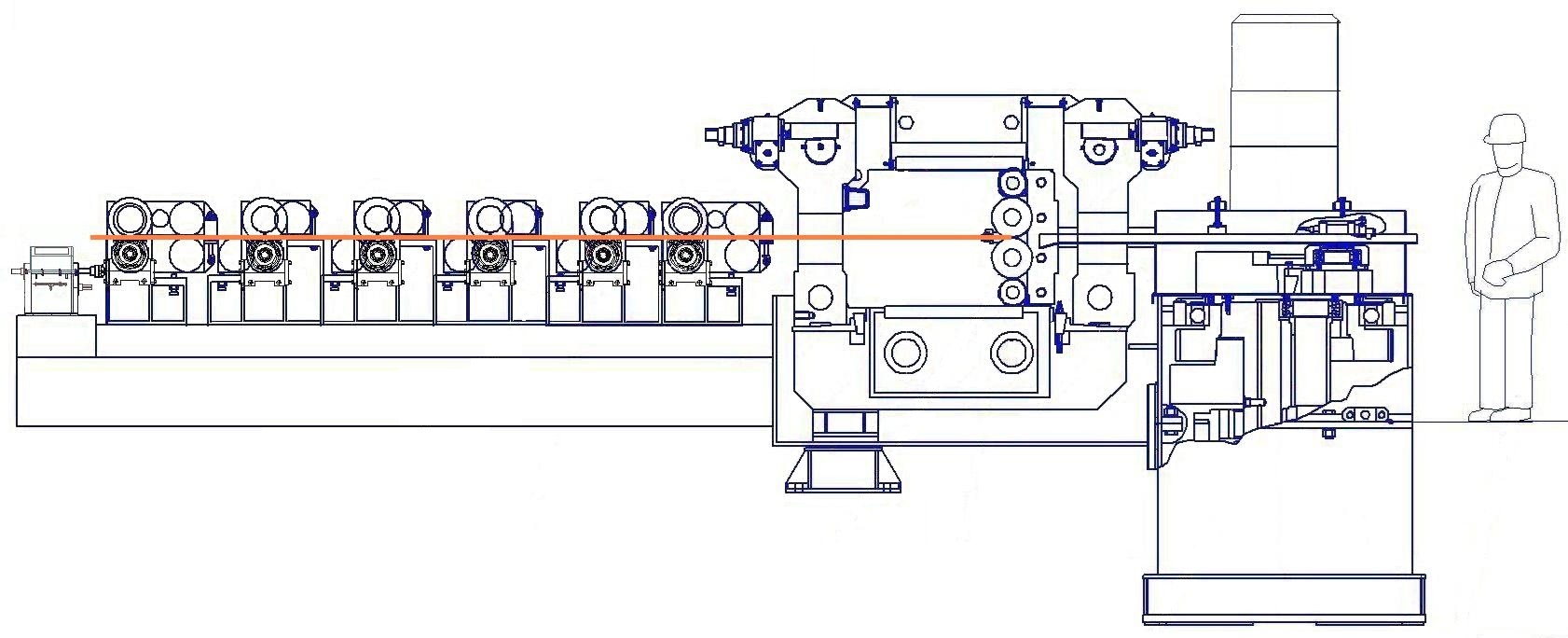 Rolling is carried out by reciprocally moving rolls with cylindrical or profiled working surfaces. Rolling through two schemes is foreseen:
rolling by means of two rolls reciprocally moving;
rolling on the plate by meaпs of one roll reciprocally moving.
Billet feeding and straightening is carried out by means of leveling and feed rollers. Impulsive drive of rollers is carried out by means of planetary-crank transformer. Working stand setting-up is implemented by means of three pressure mechanisms from mill control desk.