Cold pilger mills for rolling of plates
Cold rolling plate mills (HPL) are intended for production of thin-walled sheet by the periodic pilger rolling method.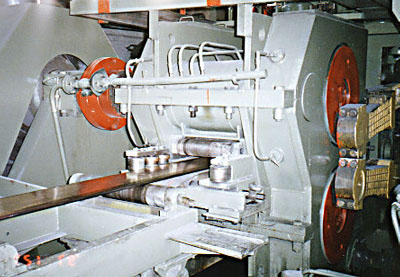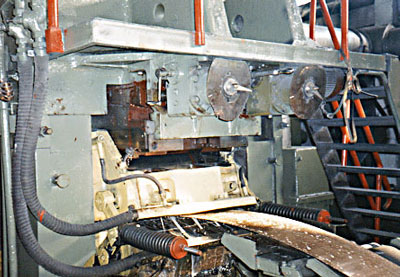 The mills are effectively combined with continuous casting and milling equipment in one continuous casting-milling module.

Sheet production mini-plant
The plant is intended for sheet production of copper scrap or alloys on copper base.
Production is carried out based on the use of equipment for continuous casting of billet and mill for rolling of the sheet.
Main equipment composition:
induction furnace;
blender;
continuous casting line;
billet preparation line;
cold rolling plate mill;
sheet coiling equipment;
sheet secondary working line (cold rolling of the sheet with thickness of less than 2 mm., tube welding line and others)
High performance technology developed by "Institute Tsvetmetobrabotka" specialists provides with non-waste production of the sheet and band in the volume of 5000-10000 tpy with minimal capital and current expenses.
Combination of continuous casting with cold rolling provides with the highest quality at the minimum cost.
"Institute Tsvetmetobrabotka" provides with complete delivery of the equipment and technology as well as carries out equipment servicing in the process of assembling and equipment operation.