Technological processes development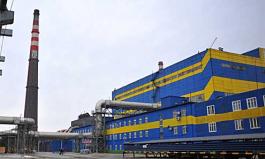 For many years period of work at the Institute projects there were constructed, reconstructed and extended dozens of plants for non-ferrous machining both in Russia and in foreign countries. Among them are tube rolling, plate rolling, foil rolling, drawing, casting, tube forging, tube welding, waste treatment workshops, etc.
New technological processes and equipment for casting, pressing, rolling, drawing and welding of non-ferrous metals are developed. Among them are:
Horizontal continuous casting of copper alloy strips.
Refinement technology of molten copper alloys.
Copper and its alloys vacuum melting processes.
Aluminium and zinc rolling from molten condition process.
Fabrication of foil and laminated materials by evaporation and condensation under vacuum.
Copper and its alloys melting process inside the induction channel-type furnaces with unidirection metal movement.
The base of institute today's activities constitute scientific and industrial ties with domestic and foreign companies - manufacturers of metal products from non-ferrous metals and alloys. Among them are widely known in Russia and abroad Kolchugino, Kirov and Moscow plants (non-ferrous processing), "Red Vyborzhets" plant, St. Petersburg Foil Rolling Plant, etc.